How to apply
Get a

keyword

from the application.
▼First, try to get the keyword▼
①Open the app
②Open the menu bar located at the top right
③ Check the "Free Trial Campaign!" located under the NEWS column!
Send the

keyword

to us by mail.
From the "Email Application" button underneath, enter your nickname, keyword, and desired match (May, July, September, November), and reply to complete your application.
※The May and September matches will be in Tokyo, July will be in Nagoya, and November will be in Fukuoka.
※For those who have set their email to specified reception or address rejection, please change your settings to permit emails from sumo_present@dwango.co.jp to be received.
Promotion Details
【Application Period】

From March 2nd (Mon.) 13:00, until March 31st (Tue.) 23:59
【Prizes and number of winners】

Tickets for the May, July, September, and November matches, 5 groups of square seats (4 persons) per match for a total of 20 groups, 80 persons

【Application Requirements】

Anyone may apply.

【Lottery and announcement of winners】

Only applicants who have applied during the application period with the correct keyword will be subject for selection. After an unbiased lottery, winners will be selected, and only successful winners will be contacted by email.

【Inquiries】

Inquiries regarding the promotion can be made here.
※Inquiries:helpdesk@dwango.co.jp
free Tanimachi (Premier Member) promotion!
"Tanimachi" (Premium Member) unlimited functions will be available for free for the first month only!
※Limited to first-time users, and to one device only.
For users who have tried the free "Tanimachi" promotion, a monthly fee of 500 yen will be required to unlock Tanimachi (Premium Member) functions.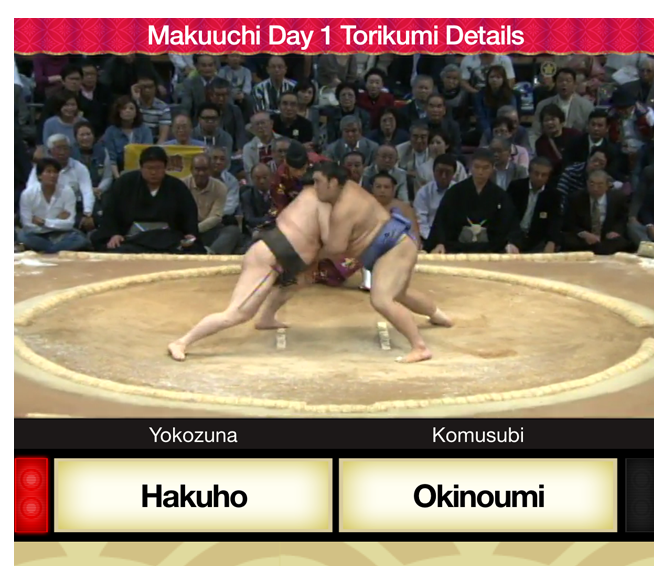 Torikumi Videos!
Special movies lf period Limitation is being delivered.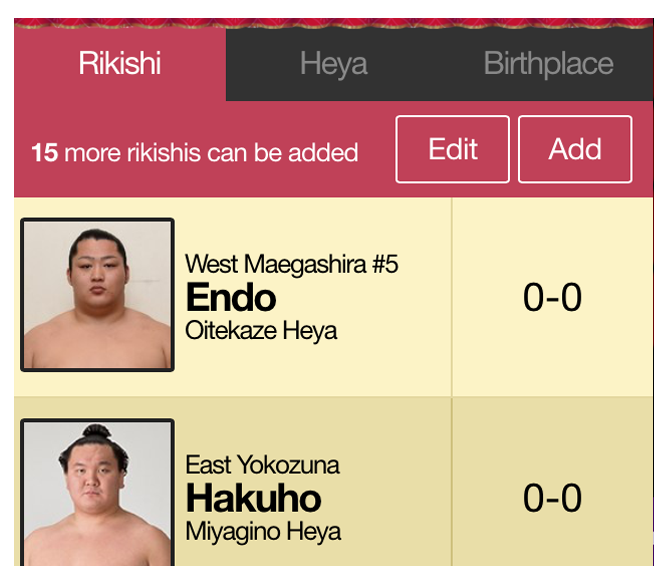 Check your Favorite RIkishis
All Torikumi Videos are available for viewing.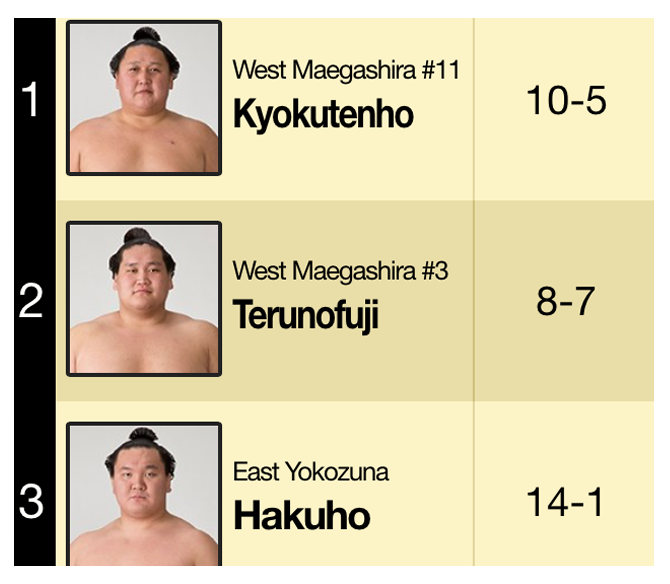 Vote Kanto-Rikishi from everywhere!
Allows to vote from anywhere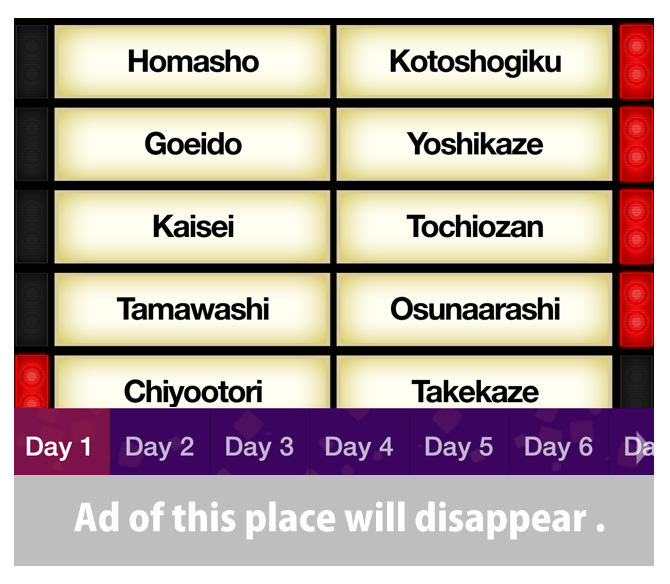 Enjoy app ad-free
Ads that are displayed at the bottom is hidden.
Promotion Terms of Use
・Applications are limited to one per person.
・With application to the promotion, you shall be deemed to have agreed to the Promotion Terms of Use.
Minors having applied for the promotion shall be deemed to have obtained the consent of a person with parental authority.
・Internet connection fees for applying will be the responsibility of the user.
・After careful selection, winners of the promotion will be notified via the shipping of the prizes.
・Dwango Co.,Ltd. (hereinafter, the "We") will not be liable to you for damages due to the delivery supplier(such as delivery delay, non-delivery, disappearance of the information, etc.).
・If there is missing or falsified information on the application, or if applicants are deemed unworthy, we retains the right to remove applicants from prospective selection and prize provision, as well as the right to cancel selection or prize provision.
・We will not be liable to you for any damages caused by participation or nonparticipation of the promotion.
・We cannot answer individual inquiries regarding selection or reasons for cancellation. We ask for your understanding.
・The promotion and prizes are subject to change owing to circumstances.
・User personal information regarding this promotion will not be used outside of contacting successful winners by email and sending prizes.
・We may outsource operations which contain the handling of personal information related to prize shipping to a subcontractor. There may be circumstances where the subcontractor may unavoidably have to contact users for delivering prizes. Please acknowledge beforehand. For details, please see our "Basic Privacy Policy"
・Due to email settings, emails from us may be filtered as junk mail, or deleted. Please check your email settings before applying.
・For users who have set their email to specified reception or address rejection, please change your settings to permit emails from sumo_present@dwango.co.jp to be received.
・Prizes cannot be returned or exchanged.
・For more information about prizes , please check each promotion pages.